DocTracs is a barcode enabled multi-user storage and retrieval complete solution

Features
Overview
Main Screen
Entry Screen
Settings
Tab Name
Tab 1
Some of the key features in DocTracs include: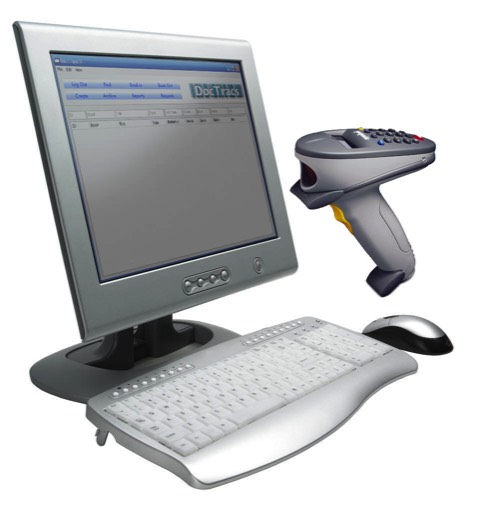 Barcode Enabled
Multi-User
Built-In Web Server
Multiple Locations
Check-In/Out
Versioning
Retention
Web Requests
Email Confirmation
Works on PCs or Apple Macs
Tab 2
DocTracs was primarily developed to store and retrieve documents, but, in actual fact, you can use it to track basically anything you can stick a barcode on.

Users can search and request items on the DocTracs documentation library using their Web browser.

DocTracs is available for both Windows and Apple Macintosh platforms

DocTracs is the only Document Management System designed around barcode technology.

Doctracs is an easy-to-use, windows based system, with an integrated database and interfaces for barcode scanning and printing equipment. It resides on a standard PC platform.

Doctracs is essentially barcode printing and scanning hardware integrated with document tracking software. The printing function allows you to generate location labels, ID user labels and document tracking ID labels. The scanning functions allow you to scan documents, files, folders or boxes in and out of locations.
Tab 3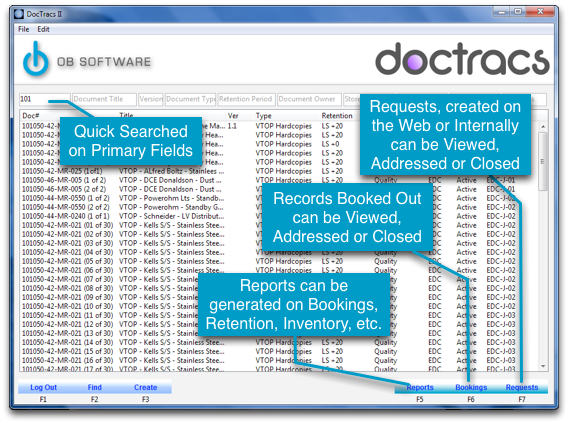 After securely logging in, you are presented with the Main Screen. From here you can search for Records, modify or create new Records, print Reports and Handle Requests and Bookings.
Tab 4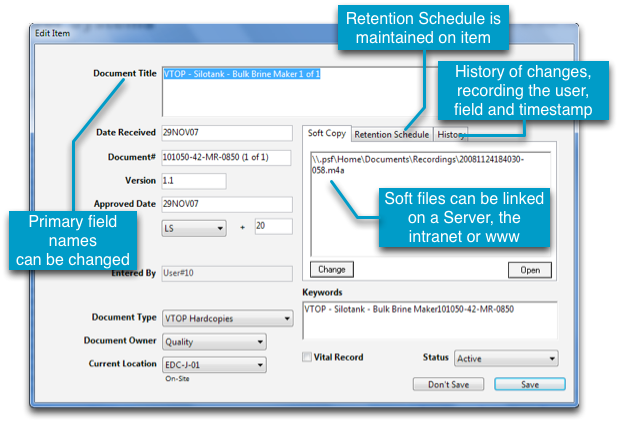 The Item's details are entered into the Record Entry Window. Most of the Primary Field names can be changed by the User.

A History of all modifications made to the Record are recorded, detailing the Date, Field, Original Data, Modified Data and the name if the User who made the Change.

A Schedule for Retention can be entered and reports can be generated on different Retentions and pending Milestones.

You can maintain a soft copy of the document on a server or a link to a URL page or file which can be access from users on the Intranet using DocTracs own built-in Web Server.
Tab 5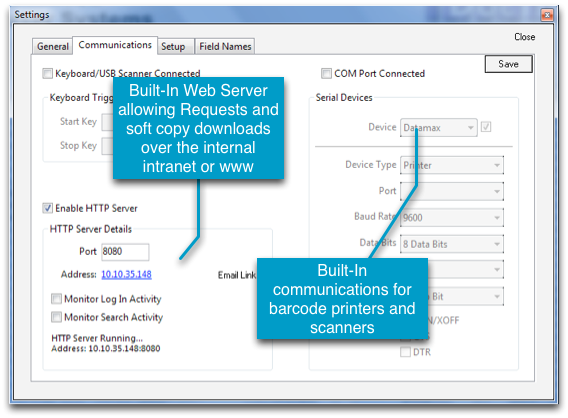 DocTracs has a built-in Web Server and Communications to connect Barcode Readers and Printers.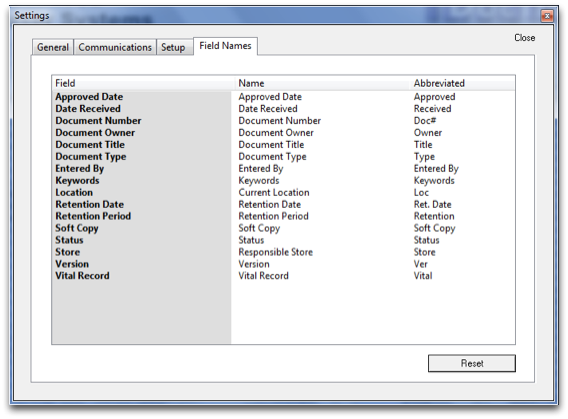 You can change the name of most Primary fields to suit your business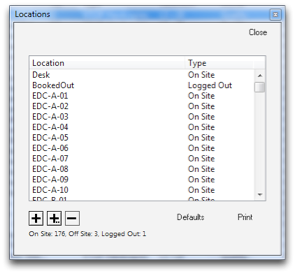 Locations can be pre-set and a Barcode label can be printed out for each Location to greatly enhance moving items within and out of the Storage area.
Tab 6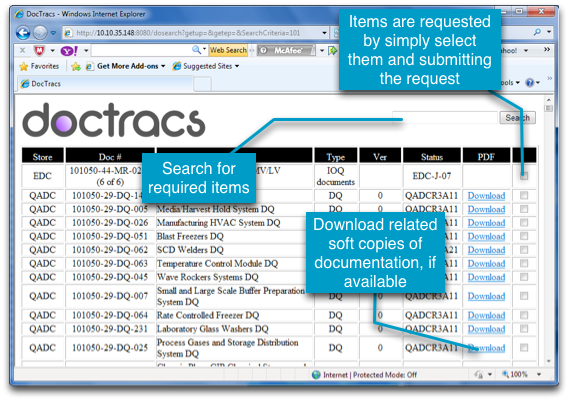 Users connected to the same network can Connect to DocTracs to check the availability of an item, request an item or several items to book out or link to/download any relevant files available on the network. Web Users cannot, however make any changes to the records and can only view minimum detail of the item.