VisiTrac is your company Visitor tracking solution.

Some of the key features in VisiTrac include: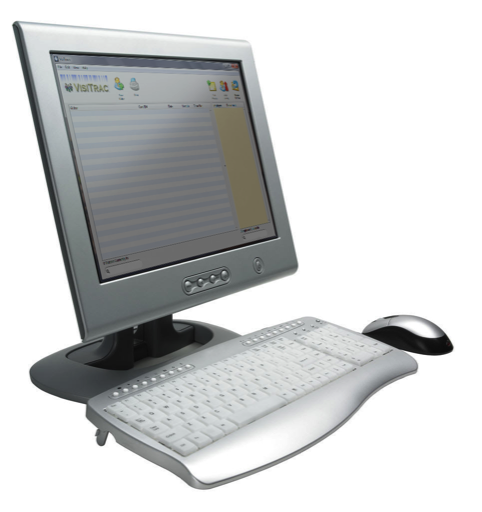 Easy to use
Compatible with barcode, RFDI, biometric or key entry systems
Quick recall for visitors previously on the system
'Who's In' reports
Recording of visitor 'Hand-Ins'
History of visitors
Capable of monitoring different classifications, including contractors and employees
Forward booking
Multi-Receptions
Can work on Windows or Apple Mac
Time to do away with the clutter of your Visitor Registration or Contractors' Books. VisiTrac adds efficiency and professionalism to your Reception area.

Along with recording Visitors, Contractors and Employees entering and leaving your work place, VisiTrac keeps track of any standard documentation or training Visitors or Contractors may need to familiar with before entering the building and prints a "Who's In" Report if you need to see who is visiting.

The Receptionist will be automatically prompted for any Training requirements as the visitors arrives or any items handed in on arrival as they depart.
VisiTrac can be installed in more than one Reception, so for larger companies, the information is shared between receptionist.